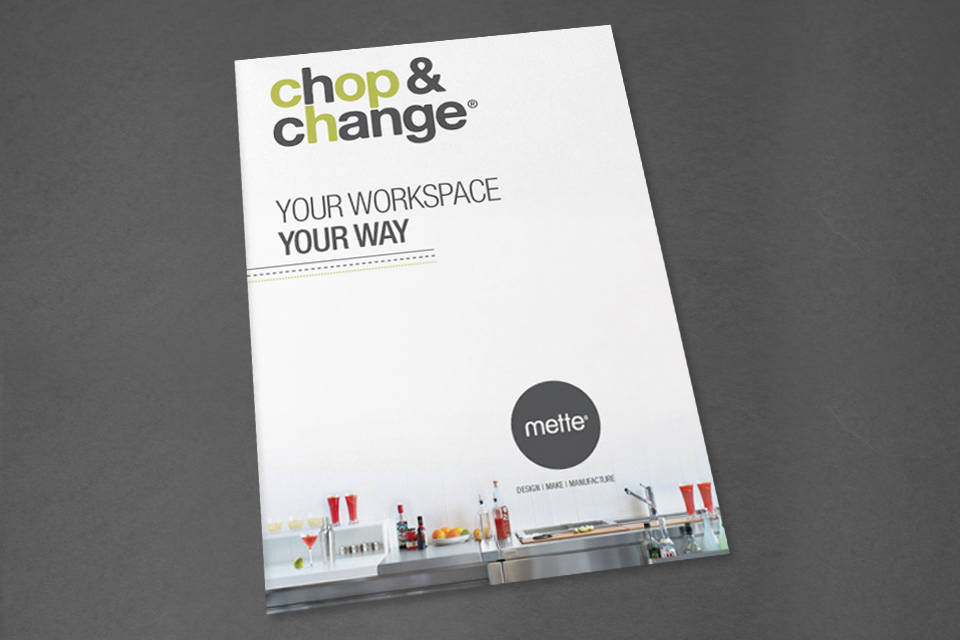 METTE
A3 folded to A5 leaflet/poster
This promotional leaflet for METTE, was produced to showcase their new 'chop & change' workspace at the 2011 Rumfest. We went for an A3 folded to A5 on uncoated paper. One side featuring 3 views of the unit set up in 3 different environments, with an overview of the components. The inside folded out to view an infographic poster of customised cocktails supplied by various professionals (not exclusively from the food & drinks industry) each presented on a backdrop of the various materials available to finish the product.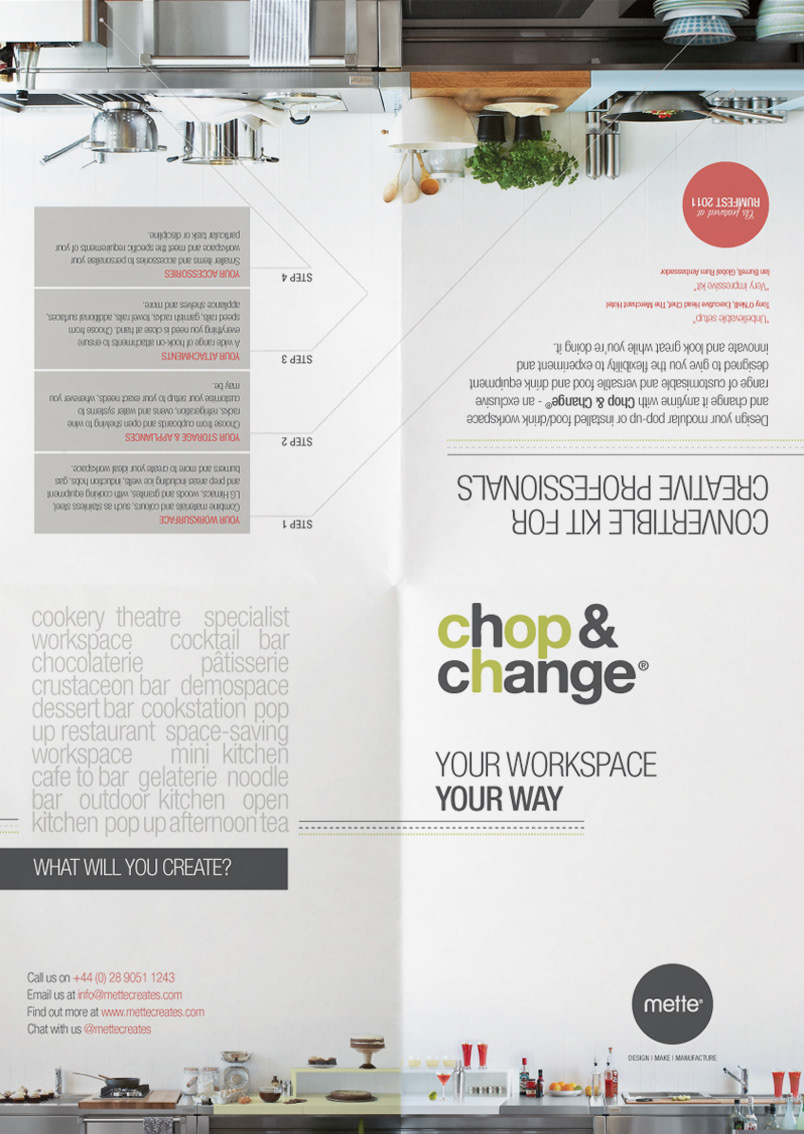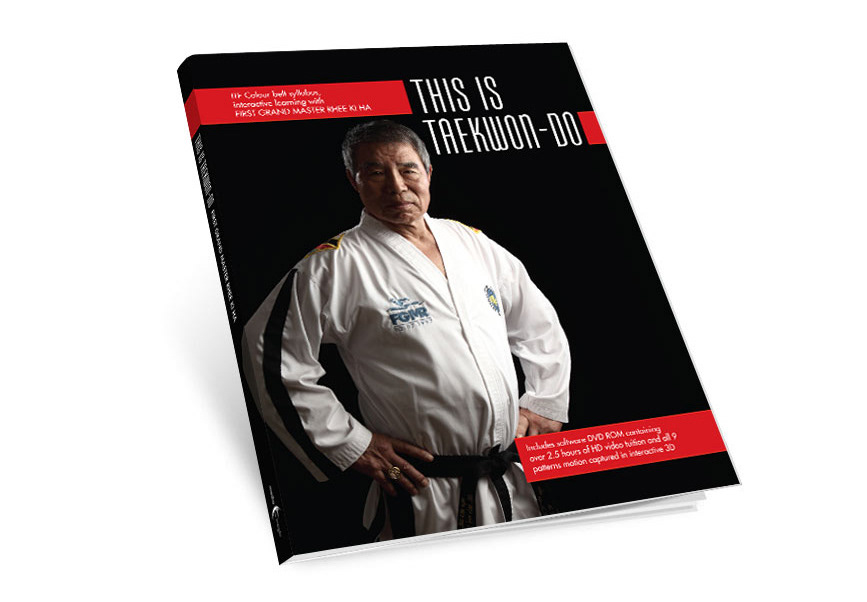 Media Insight and FGMR
This is Taekwon-do
Accompanying Book for Sports instructional DVD
This recent project involved the design and layout for a 192 page book to accompany a taekwon-do instructional DVD rom. I devised the look and feel with the client to create a magazine style feel with its own unique look for this perfect bound book. We were able to use some beautiful photography to run across double pages interspersed with the 3D graphic images.