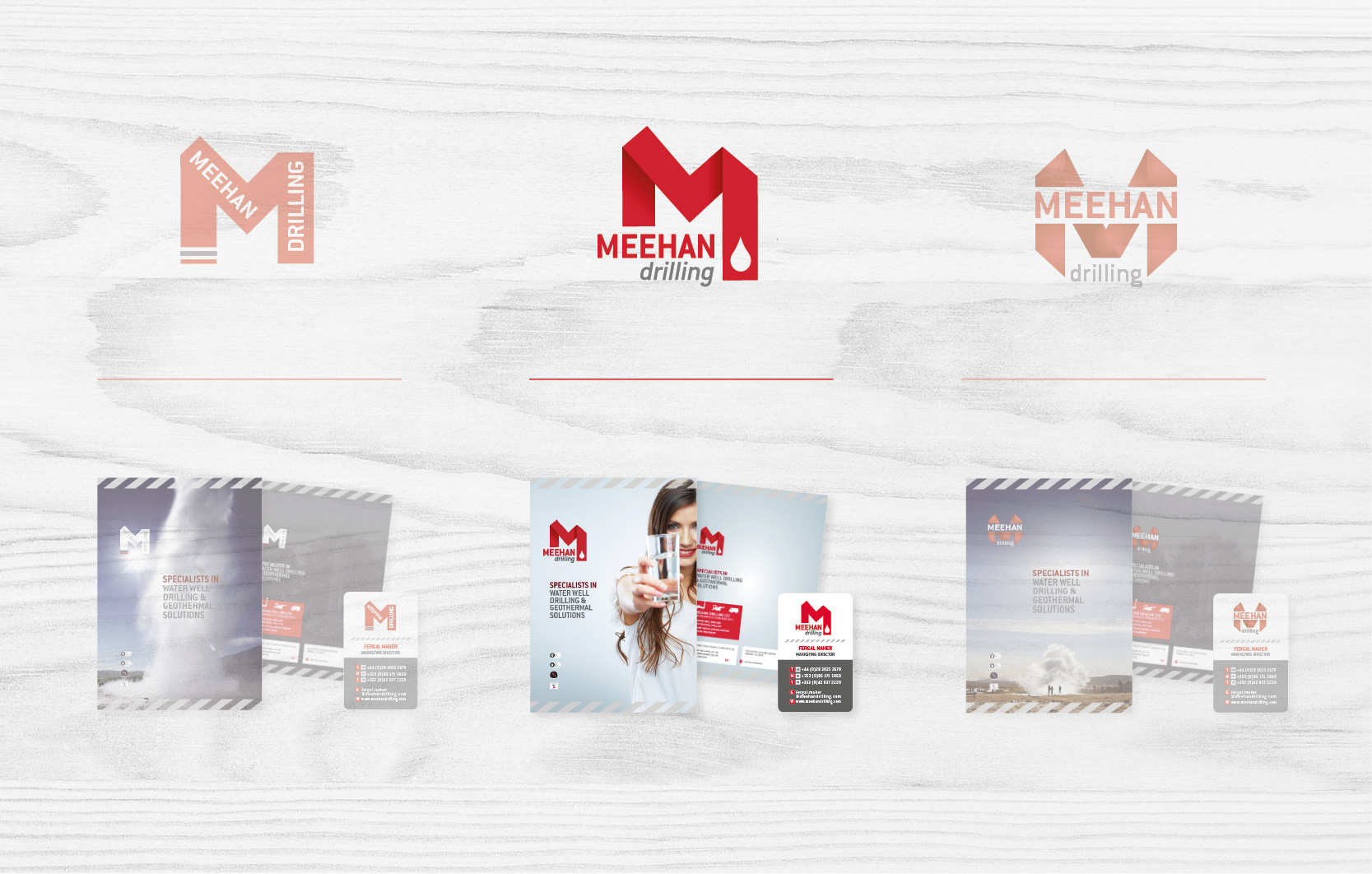 Meehan Drilling
Various Collateral
This is a service account with AND+ (Annette Nugent design). I provide all their communications on an on-going basis. 
A rebrand has beed devised but is not fully implemented yet, hence why the old logo features in the following colateral.
When the company came to AND+ in early 2013 a lot of their communication and collateral was quite disjointed and non-consistent. Much of the imagery focused on machinery & rigs the company owned. After discussions with the client a more 'process' and 'concept' focused route was decided upon as the way to go. For the waterwell section, the end product: 'water' features more heavily, coupled with lifestyle and people shots to give a more human edge to the company.
We have developed a library of icons that relate to the different areas of the business. I have also devised some smart infographics to lighten the text and information load, and explain the processes to the viewer.

The full rollout includes brand guidelines, print, web, outdoor, livery, presentation slides, advertising & promotional items.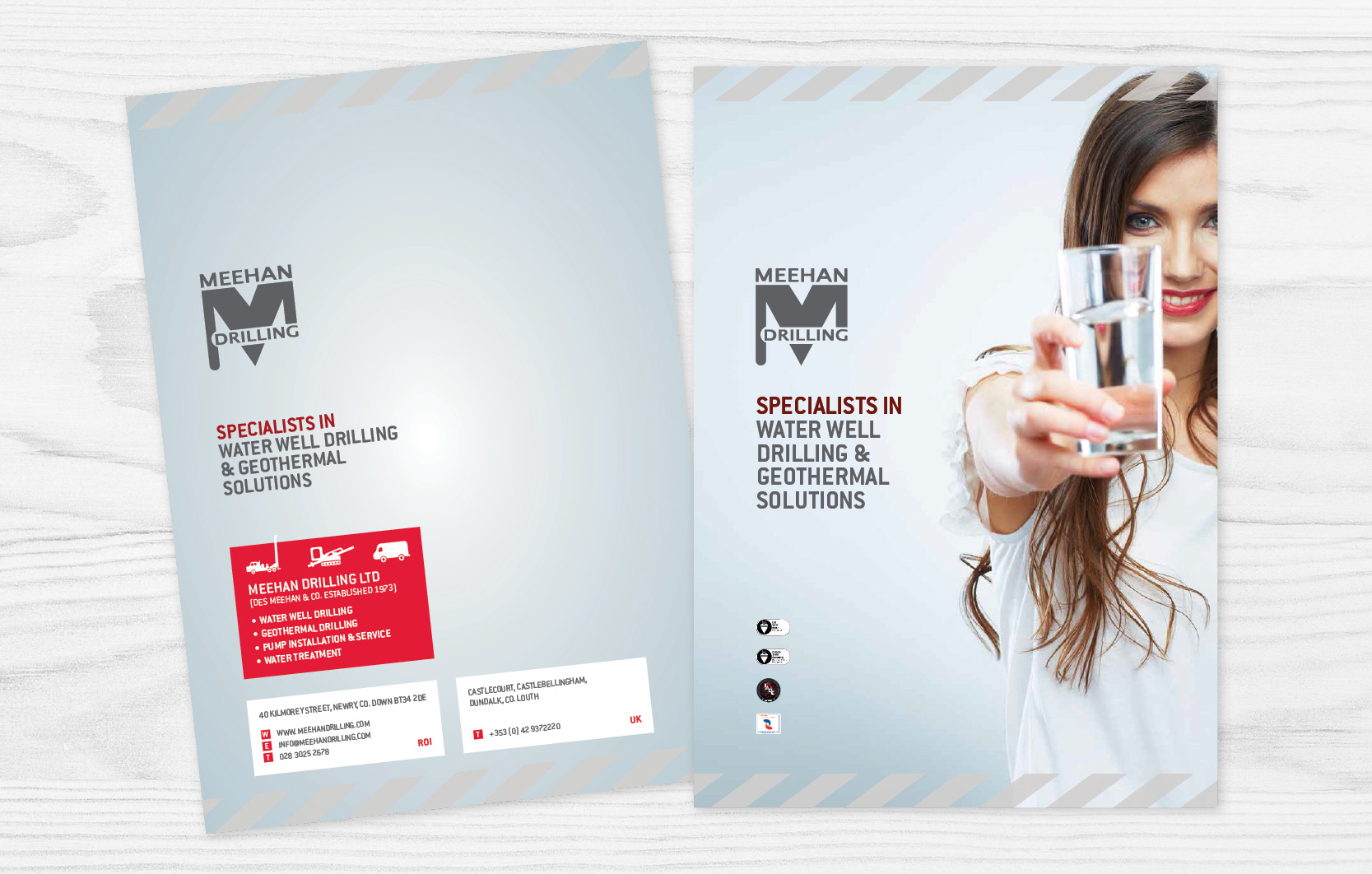 Commercial Waterwell Brochure
4pg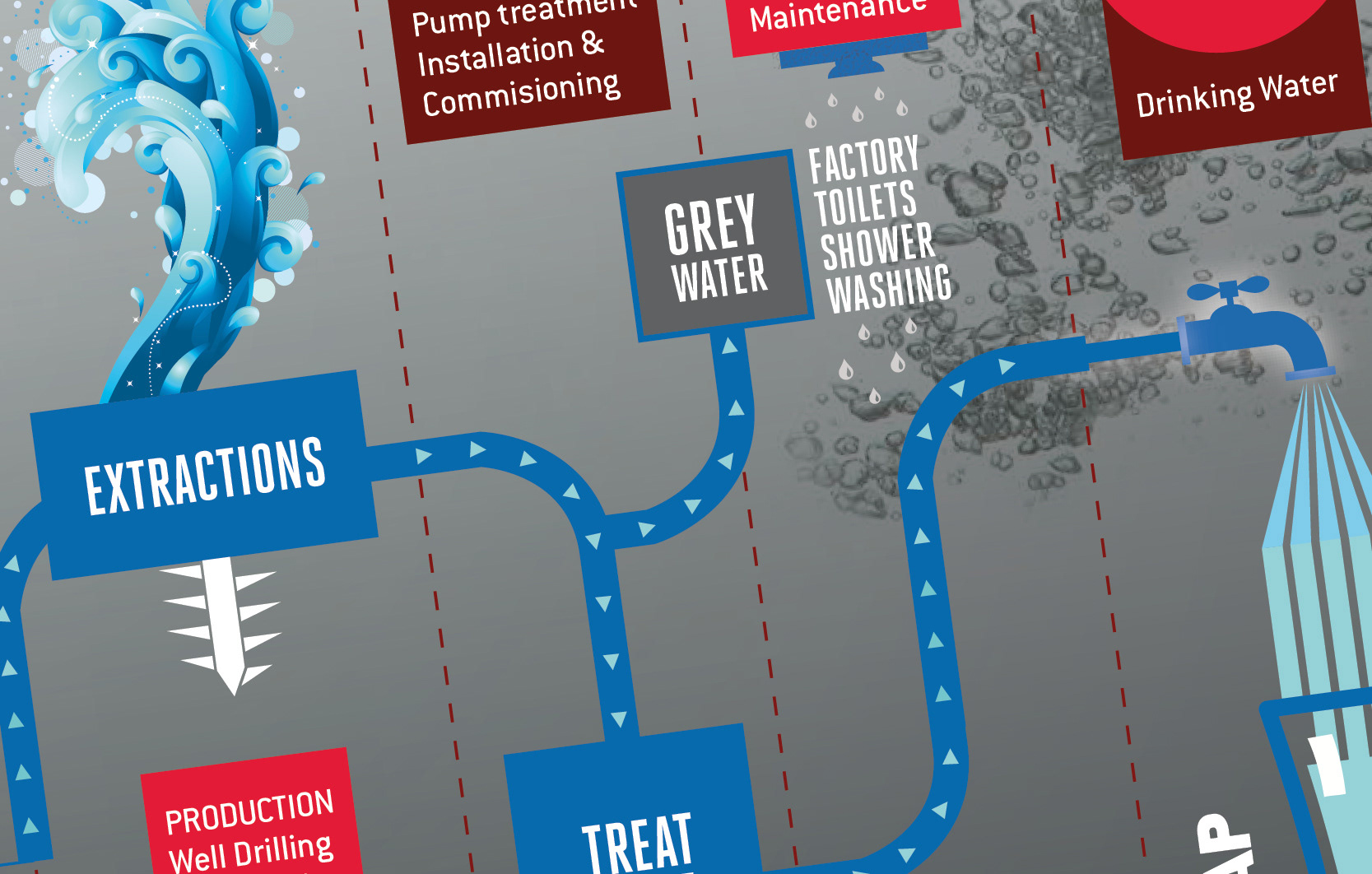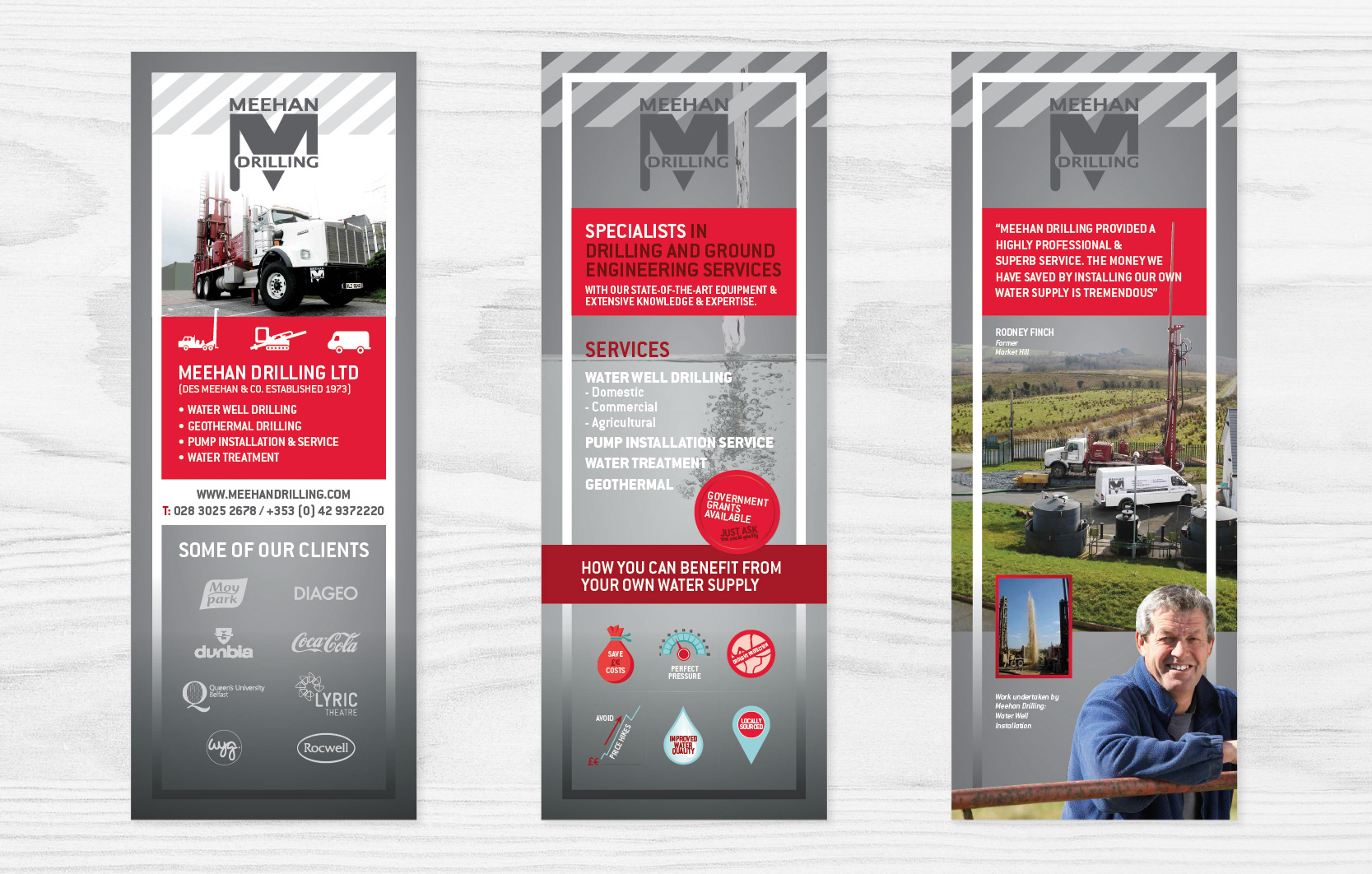 Waterwell Exhibition Pop-Up Stands